An AI Enabled Quasi-Real-Time Water Quality Monitoring For Early Chemical and/or Biocontamination Detection
The "Train the Trainer" initiative, central to WP2, was designed to strengthen the expertise of local human resources. Through focused capacity-building efforts, we aimed to empower both male and female trainers to work seamlessly with project partners and deliver knowledge effectively. A key objective was to foster strong collaborations with partners like BDREN, MYREN, and LEARN under the Asi@Connect umbrella.
The program delved deep into providing participants with both theoretical and practical insights. Specifically, the training focused on time series analysis of water quality parameters and the intricacies of developing Machine Learning and Deep Learning models for water contamination predictions. Furthermore, the initiative was geared towards readying the software development team for the creation of an AIoT-powered application to measure and predict water quality, enhancing real-time monitoring capabilities.
This initiative was paramount in ensuring that the team could engage effectively, conduct research, analyze data, and contribute to technological advancements, all pivotal for the project's overarching success.
Statistics and Objectives
Title: "Train the Trainer"
Date: 23 May 2022 – 27 May, 2022
Duration: .5 days
Location: SEECS NUST Pakistan
Format: Seminars & Workshops
Digitalization Scale: Blended learning
No of Participants: 20 (50% female participants were planned)
Status: Seats reserved for BS Students (50%), MS/PhD Students (40%) Industry and Academia (10%)
The main objective of this workshops was to build capacity of Local Human Resource for:
Harnessing IOT Devices for Water Quality Data Harvesting
Developing Cutting edge AI Models for Data Analysis
Crafting Information Visualization Frameworks
The program yielded significant outcomes, with participants enhancing their technical proficiency, honing valuable skills, sharpening problem-solving abilities, and establishing lasting collaborations and networks. Moreover, participants developed innovative capacities and gained practical insights that could be applied to real-world projects, contributing to their professional growth and expertise in environmental monitoring and technology.
Effectiveness Measurement:
The effectiveness of the program was assessed through a variety of methods, including pre and post-assessments to gauge knowledge gained, hands-on exercises to apply theoretical knowledge practically, case studies that presented real-world scenarios for analysis and solution, project presentations to demonstrate understanding, and participant feedback that provided valuable insights. Participants were actively involved in the development of solutions, further enriching the learning experience.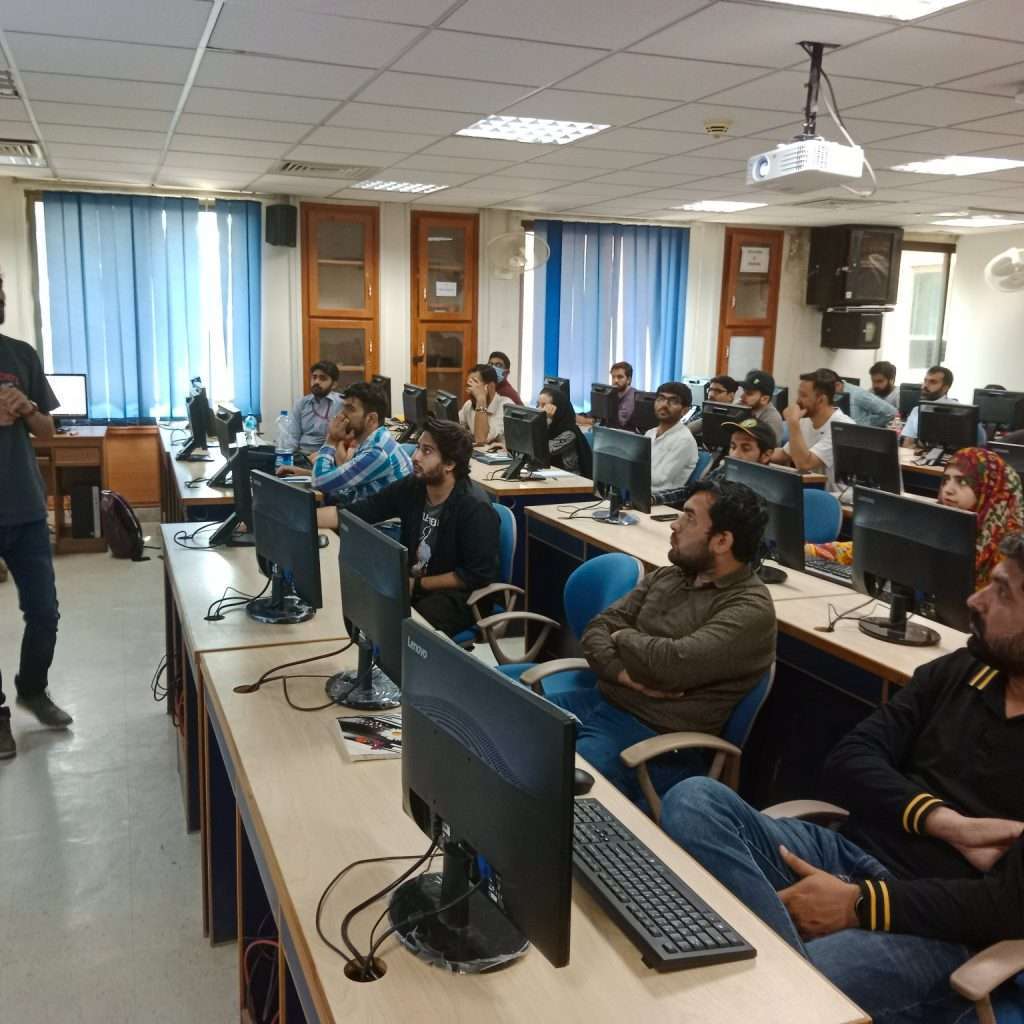 We extend our gratitude to all participants, trainers, and supporters who made this training program a success.
The YouTube playlist, and, serves as a comprehensive repository of event sessions with each topic. It offers a valuable resource for accessing a wide array of content delivered throughout the training workshop.